Water Heater Options
Electric, Gas, Tankless
Ask us about our Smart Water Heater's.
Call 1-928-275-1319
For all of our Water Heater Options
Same Day Water Heater Repair
Arizona VIP Plumbing has been your Arizona neighborhood plumbing experts for over a decade. We make replacing or repairing water heaters easy and hassle free. Call us to maintenance, repair or install your new water heater before you have a flood. 
What are my water heating options?
When selecting a new water heater for your home or office, you have several choices available. As an example, before you make a purchase, consider the following:
Water Heaters Fuel source

What is your current water heater's fuel source? Is it gas, propane, or electric? Water heaters are powered by several different fuel sources and as a result, knowing what fuel source is helpful when choosing the right water heater for your family or office. 

Type – Do you want a typical storage tank water heater or tankless version? That is to say, you will need to decide what kind of water heater you want. One of our professionals can help you make an informed decision that is right for your needs.
Tank size – What size tank do you need? Requirements and needs change base on usage and specific needs. Therefore, hot water needs vary based on consumption and whether you have a commercial business or you are buying for your home. We offer a wide range of tank sizes for any of your commercial or household requirement.
Brand – Do you have a preference to a particular brand? We install, repair and service all make and models of water heaters so we can help you get the best deal and the best warranty for your needs. We are happy to replace your troubled water heater with a new unit that is fully warranted and serviced by Arizona VIP Plumbing.
Installation – What is included in your water heater installation?
When you choose Arizona VIP Plumbing for your water heater replacement & installation, we will:
Disconnect the old unit.
Install your new water heater that same day (in most cases).
Test your new unit to ensure it is working correctly.
Clean up the work area before leaving.
Remove and recycle the old water heater.*
Need more information or ready to get started? Request a water heater repair or installation estimate with one of our plumbing experts online today!
* Disposal of may incur an additional cost.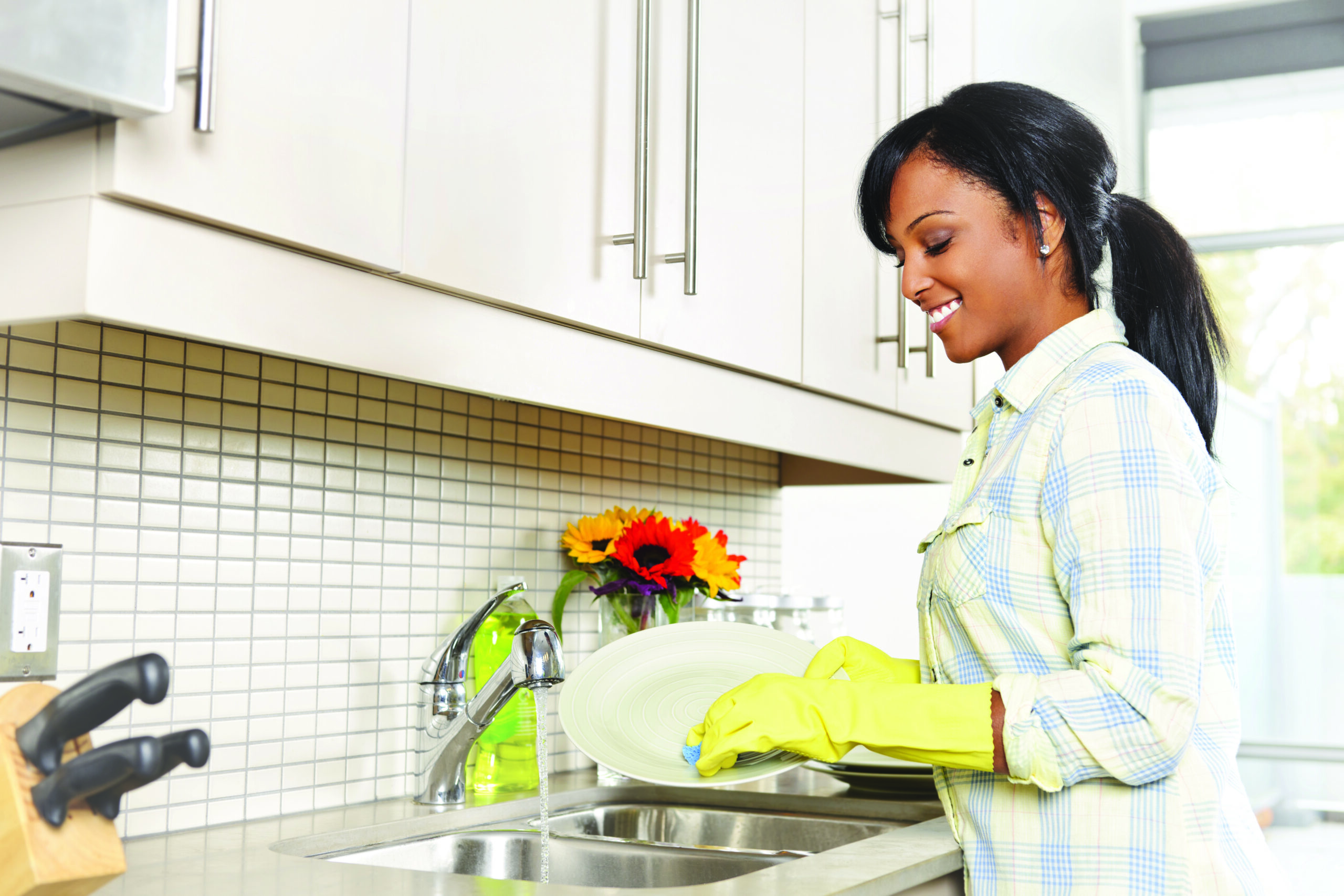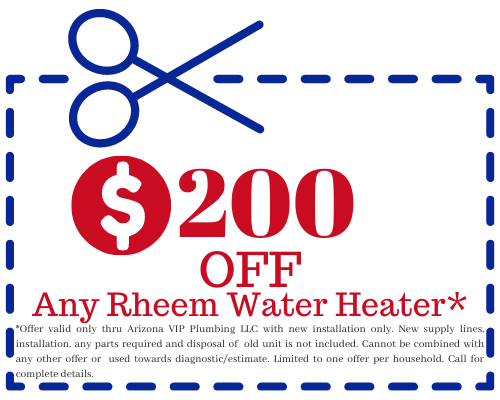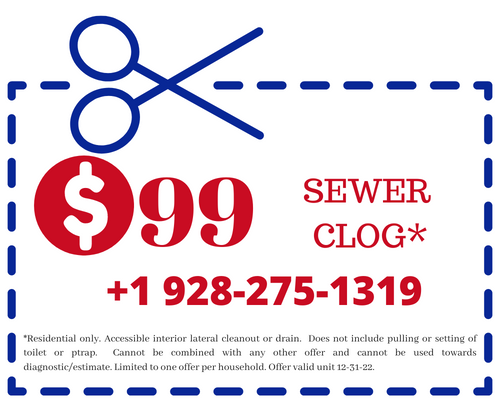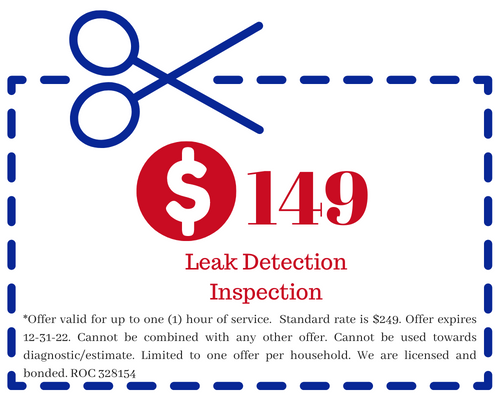 Weird Fact:
The average household has a 50 gallon water  heater but did you know that the average person taking a bath uses more than 50 gallons of hot water. 
Fun Fact:
Where was the first hot water heater invented? 
Answer: London England
Fun Fact:
Who invented the first water heater?
Answer: A painter named Benjamin Waddy Maughan invented the first domestic water heater that instantaneous heated the water without using solid fuel. 
Fun Fact:
What was the first water heater called?
Answer: The invention was called the geyser affectionately after a gushing hot spring. Maughan's invention made water flow from the top down through pipes that were heated by hot gases. 
Pro's and Con's of a Tankless Water Heater
A tankless water heater on average can use up to 50% less energy than a traditional water heater with a savings of about $100 or more per year depending on your location. Tankless water heaters are can also be called "On Demand" or an "Instant Hot" unit.
As in a traditional water heater the water is stored in a large 30, 50 or 100-gallon tank that is having to continually be heated in preparation for when the hot water is needed. As for where a tankless water heater does not hold any water but rather heats the water as soon as the water is turned on at the faucet.
Pro's of Installing a Tankless Hot Water Heater
Pro #1 Reduce Your Energy Cost
A tankless water heater allows the water to be heated instantly. By not having to continually heat water, the water is ready when you are ready to use it. A tankless water heater will save you money because you are not continually heating water in anticipation of use.
Pro #2 Reduce Water Waste
A traditional water heater can waste up to 9 gallons waiting for the hot water to travel through the pipes to the faucet. We all understand that water is a valuable resource and in some areas is a very expensive utility. The ability to have immediate access to hot water may save you a lot of money on your water bill and be good for the environment.
Pro #3 Tankless Water Heater Saves Space
A tankless water heater is more compact and uses less space by being mounted on the wall. A traditional water heater large and takes up valuable floor space.
Pro #4 Less Maintenance
Traditional water heaters need more maintenance. Once a year a water heater needs to be drained so all of the water and sentiments that settle at the bottom of the tank can be removed. If you do not drain your water heater on an annual basis, it can increase the chances of your water heater holding less water over time and the possibility of exploding due to the built up pressure.
Pro #5 Tankless Water heater Lasts Longer
The lifespan of a traditional water heater is about 10 years and a tankless hot water heater lasting upwards of 20 years.
Con's of Installing a Tankless Water Heater
Con #1 The Upfront Cost
A tankless water heater is more expensive to purchase and install.
Con #2 Temperature Fluctuation
The tankless water heater can have inconsistent water temperatures, especially when sending the water to multiple outlets simultaneously.
Con #3 Limited Hot Water
A tankless water heater does not give you an infinite amount of hot water instantly. Most tankless water heaters heat several gallons instantly for use. It works great for a single person taking a shower but is not advantageous for large households that use much hot water at the same time.
Con #4 Rerouting Lines May be Necessary
If you are using gas, it may be necessary to reroute gas lines and if you are using electric you may have to move eater line to install the tankless water heater.
Con #5 It May Take Years to Recoup Your Upfront Costs
According to Consumer Reports, the average saving by installing a tankless water heater is about $75 monthly. It may take a long time to recoup your initial investment.